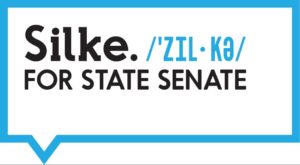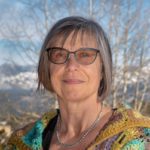 Silke Pflueger needs our support in her campaign for California State Senate from District 1.
She is running in a special election primary on March 26.
The seat became open when incumbent Ted Gaines was elected to the Board of Equalization last November.
There will be a special election on March 26 with ballots being mailed February 27. The top two vote getters will be on the ballot for the June 4 Special General Election so it is critical that Silke be one of the top two.
---
About Silke
Silke is a co-founder and co-chair of Tahoe Truckee Indivisible.
Her priorities include:
Affordable and Accessible Healthcare for all Californians, including those in Rural Areas
Fire Resiliency and Preparation
Timely Consumer Protection after disasters
Climate Change measures that protect our farming communities and winter tourism economy
Affordable Housing
Learn more about Silke on her website. 
---
Her Opponent
Her opponent is "State of Jefferson" advocate Steven Baird. He has re-registered as a Democrat to pull votes away from our side. He is now running in the primary as a Democrat -- against Silke!
In 2016, Baird ran for this seat as a Republican. In this interview he states that his goal is to submit a bill in the California Senate to create the State of Jefferson:
http://www.auburnjournal.com/article/5/18/16/election-selections-1st-senate-district-steven-baird-republican
Watch his video on the State of Jefferson YouTube channel
https://www.youtube.com/watch?v=22IQJRmv7kg4
---
We need to let the public know who the real Democrat is in this race . We must to do everything we can to get her into the general election.
Meet Silke at our February Lincoln Democratic Club Meeting.