2021 Food Bank volunteering is back!
Please join us for a rewarding and fun experience (about two hours).
Each team packaged at least 250 bags of their assigned produce.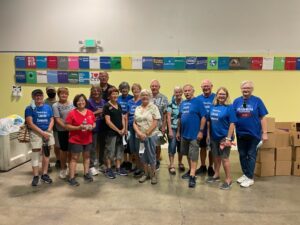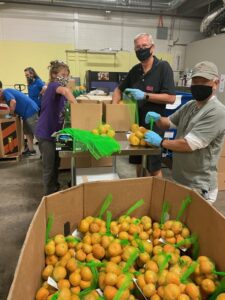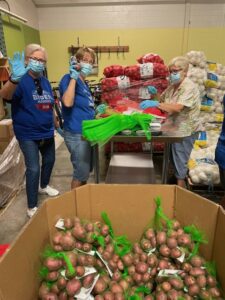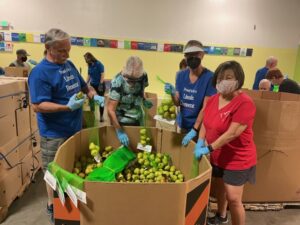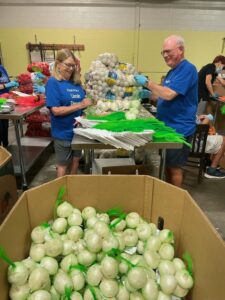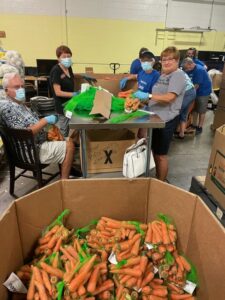 We are committed to effectively living our Democratic values by participating in community activities.
Our goal is to become more actively involved in our community and to build bridges in a non-partisan way within Lincoln and the greater Placer county area.  We seek to increase dialog with our neighbors by participating in activities of common interest.
We volunteer as a group at the Placer Food Bank, support local activities such as the Fourth of July Celebration, Farmers Market, and make contributions to local charitable groups.
It is fun to put on our blue "Proud to be a Lincoln Democrat" t-shirt and be seen and heard as an active and involved group in our community.
Visit us on Facebook
For questions or to sign up, contact: Service Team Leader Karen Meredith at lincolndems@gmail.com